Troy and Lucy Lovelace
Troy Lovelace, was another great old-time fiddler who lived in Florida. Gillespie Gail stated, "In his 80s when we met him, he had a nice hoard of North Carolina and North. Georgia style tunes, some of which are similar to Manco Snead's."Troy and his wife Lucy performed at several festivals including Pioneer Florida Museum.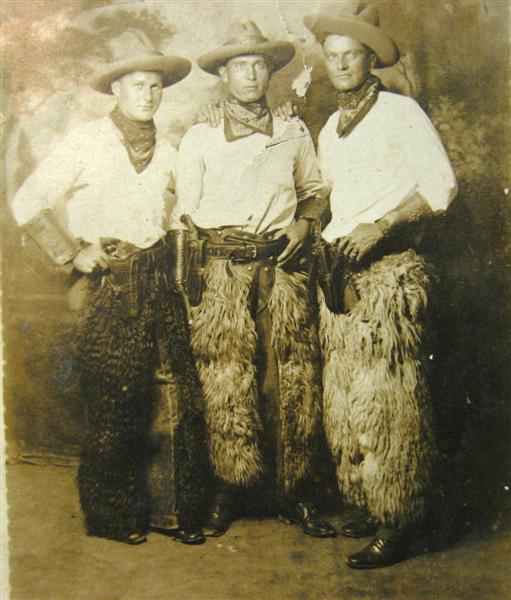 Troy Colman Lovelace was born in Almond, North Carolina on January 31st, 1902. He was the youngest of 6, one brother and four sisters. His father was born in Ireland and taught Troy at the age of 5 to play the fiddle. Troy's mother died when he was seven years old so his father put him in foster care where he was made to work on a farm and sleep in a barn. He was kept from going to school, so he would frequently run away from his foster home. He was finally able to go to school up to the eighth grade, which was the highest grade level at that school. Troy's older brother did road construction work where Troy took a job alongside him. He also formed a three man musical group and did live performances on WPAX radio in Thomasville, GA in 1923. While working in Thomasville he met and married Lucy Smith. They had four children, two boys and two girls, They settled in Brandon, Florida in 1943. Troy kept on playing his fiddle. When he retired Lucy learned to accompany him on the piano where he often took first place at the County music festivals. Troy and Lucy were Guests of Honor at the Florida Old Time Music Championship in 1988 and they also performed at the prestigious Florida Folk Festival in White Spring, FL. Troy died in 1993 at the age of 91 in Brandon, FL.

Bio provided by Troy and Lucy's grandson, Lou Rummel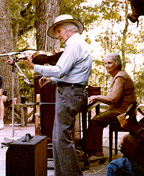 Photo by Jim Strickland
Lucy accompanied Troy with the piano.